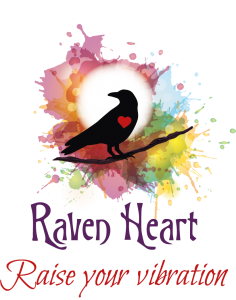 I am excited to introduce the sister business of Fit Body & Pole
Raven Heart Healing
Offering 60 Min HeAling Session $45
I have been preparing myself for years in my own personal journey to be of service to create a healing space for others. Here at Fit Body & Pole that is exactly what we have created and have actively been growing since 2010. Today, and for the last few years, I feel the calling more then ever to work one on one with people in more depth, offering healing space and support with a holistic approach. I am focused on energetic healing, fueling your spirit to raise your vibration. I continue to learn and work with energy through White Light Reiki, Crystals Healing, Empowering Chakras, Sound Vibrations, Essential Oils, and Shamanic practices. Working with your energetic body allows energy to move through you freely opening space for healing and increases your energetic vibration. Sometimes pain in the physical body is a reflection of energy that is stagnant. I can guide you to release thought patterns and emotions that are holding you back, offering intuitive guidance, tools to use at home, and spiritual support.
Raising your vibration has big benefits!
Are you ready to feel overall better? Think of yourself more Joyful, Peaceful, Healthier, Lighter, Loved, Balanced, and Empowered. This doesn't mean you won't have days that you feel off, you will! But the days will be fewer, duration will be shorter, you'll be able to handle the situations better. If you are working through some challenges or need help reaching goals I can support you in them. Are you aware that life flows with synchronicity and that you can manifest the life that you crave? Raising your vibration helps manifest your desires. I believe in the law of attraction, the energy that you send out comes back to you. So let's take the time, relax, and reconnect with ourselves. I am excited to share all of my knowledge with you and recommend "easy tools" that you can use/do at home to keep your high vibe going.
How do I Book an Appointment?
Set up a Free 15 minute Heart Space Call with Michelle by emailing RAVENHEARTHEALINGCO@GMAIL.COM or Text 719-323-4640
Let's get to know each other a bit and chat about how I might be able assist you.
Our healing space is in the Office of Fit Body & Pole. 3360 Templeton Gap, Colorado Springs, Co 80907
All appointments are made outside of our regular class schedule to allow for privacy and a quite healing space.
Certified Crystal Healer
White Light Certified Reiki, 1
White Light Certified Reiki , 2
Behavior Change Specialist, American Council Exercise
Weight Loss Specialist, American Council of Exercise
Personal Trainer, American Council of Exercise
Transform Coach Academy – Working on Life Coach Education & Certification
Healing Sessions, 60 minutes $45
Healing sessions are Reiki or Crystal Healing or a combination of both
Healing Session hours:
Mondays 9-1pm
Weds 9-4pm
Fridays 2-4pm
Sundays 9-12pm