Erotica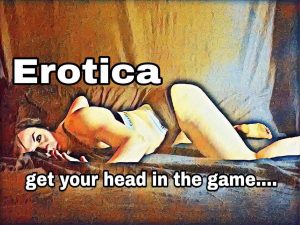 We're bringing it back! This 90 minute workshop is all about the sexy and all about getting you in the right head space to move freely and connect with your sensuality. More details will be posted as we get closer, but get registered and get it on the calendar now because this workshop will fill fast and you do not want to miss it!
Cost:
Early Bird pricing, by May 30th/$30
Regular pricing, after May 30th/$40
Skill Clinic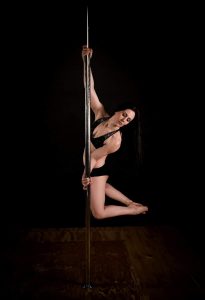 Spin Pole 101
Join us for this 60 minute skills clinic all about Spin Pole! Want to try your hand at spinning, but not sure where to start? We will cover fundamental technique for climbs, holds, and beyond. We will also discuss important concepts that will help you build your strength, stamina, and flow moving forward. Been poling for a while? For students who are already comfortably inverting, we will cover how to work with your momentum when inverting to create nice clean inverts on spin.
May 31, Friday 7-8pm
Investment $25
Intricate Low Flow with Nadia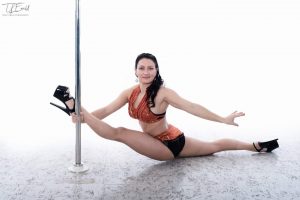 Join Nadia on June 28th to learn intricate heel choreography on the pole! Nadia's style is described as aggressive and artistic. You will not only learn a routine that emphasizes on unique accents and shapes, but you'll also be able to utilize these moves in your very own choreography. All Levels Welcome
June 28, Friday 7-8:30 pm
Early Bird Pricing By June 21 $30
Pricing after June 21 $40