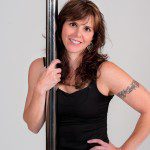 Michelle – Owner, Business Established Sept 2010
I am the proud owner of Fit Body & Pole. My staff and I are excited about the fact that our studio continues to grow, not only with clientele, but our specific Pole Program is reviewed and updated annually. We train with champion pole athletes and continue our education with fitness certifications.   We strive to always bring you the most up to date information, spins, and inverts in regards to the pole. Our goal is to have fun while keeping you safe with proper body mechanics and expert spotting.
On a personal note, I was introduced to the pole dancing phenomena in 2005 while living in Los Angeles, California. I fell in love with pole dancing from the first spin. I loved that I was getting a workout while having fun, making friends, feeling strong, and more confident with every class. Over the years I have continued to share, learn, practice, build strength, and flexibility through pole.  I absolutely LOVE the workout!
I am an experienced DivaFit Certified Pole Instructor. I have been teaching beginner to advanced classes since 2007.  I am a Certified Personal Trainer through  American Council of Exercise (ACE) since March 2010. I am excited that I am able to fuse fitness and pole dancing together. Our studio strives to break down spins and teach advanced tricks with safety first. We have a very encouraging and well trained staff.  Keeping our clients fit, healthy and happy while progressing is our business!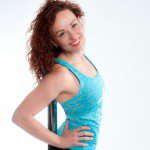 Katelyn Instructor Since Jan 2013
I have always loved music and loved to dance! …whether it was my mom driving me to dance classes an hour away when I was growing up, or going out with my girlfriends every weekend to dance at the clubs in college. Then, I stepped into real life and started working a regular schedule at a local salon here in downtown Colorado Springs. I really missed dancing for the freedom and release it offered me. Fit Body & Pole has COMPLETELY filled that void! I love coming to the studio to dance a few nights every week. Who wouldn't want to get their groove on, sweat a little, and feel sexy all at once?!?! I love the challenge that pole offers me in knowing I always have more to perfect, as much as I love how much it challenges my physical ability.
My family has always taught me to take care of my body in the most obvious way, eat clean and exercise. Simple. The opportunity to be an instructor here has held me accountable to staying healthy overall. Pole fitness has done amazing things for my strength, flexibility, agility, and endurance that I didn't initially expect on a fitness level. I thought I was just here to dance!
And finally, I am so proud to be a part of the Fit Body & Pole team, not just our amazing staff, but all of our incredible pole dancers and athletes! The accountability and friendships created here are so good for us all! We all have our own bit of style and individuality here, which is truly the beauty in this form of fitness. I have never had so many supportive women encouraging me all at once! I absolutely LOVE my job!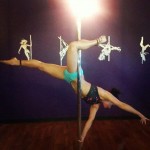 Ashley Instructor since Feb 2014
 I was introduced to Fit Body and Pole when a friend asked me to join her for an "Intro to Pole" class. I had know idea what I was signing up for but when I got to the studio and saw how it these classes bring you out of shell and allow you to simply just be yourself, I decided that this was something I HAD to continue with!
    What I love about pole is how it has the ability to help you find your sexiness as a woman and not have to apologize for it! We get to mix dancing with strength, feel a little silly and get to giggle, have our wonderful "pole kisses" the day after class and just get to let it all out!
    The comradery we have at the studio is unlike anything I've ever seen with fitness. Most places are the usual, "I can lift more than you can or I can do more reps than you" and with pole, we ALL help and encourage each other. Because of Fit Body and Pole I have been able to form friendships that I would never have had the pleasure of finding, ones that help drive me to be the best me that I can and to know that the next time I try something I have people who believe that I CAN and WILL accomplish it.
    Thank you Michelle for what you have built with this studio and how it has helped so many woman find the sexiness and strength within themselves. I am forever grateful for what it has brought to my life!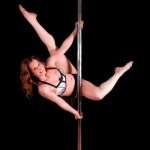 Kismet, Instructor Since May 2014
I had been hearing about this great studio "Fit Body and Pole" for some time and when some of my fitness instructor obligations changed I decided to become a student again. Michelle, the studio owner welcomed me with open arms and a great smile. I remember, like it was yesterday, the conversation we had to get me started at the studio and how excited I was about being in this warm and inviting environment.My first class was a fun-filled cardiovascular & all-body workout and I was hooked. I couldn't wait for the next class. So I know what it's like to be a student unsure of yourself to growing into a strong confident pole fitness student!!!Fit Body and Pole has enabled me to improve in my other forms of fitness, reach personal goals & meet wonderful women from all walks of life who cheer you on.I am originally from the Brooklyn, NY and have been in Colorado since 2003. I come from a dance and fitness background & after moving became a fitness instructor. By day, I'm a Senior Manager in the corporate world. Nothing I had tried as a student or instructor gave me the strength, toning and above all confidence that I have achieved through pole fitness. The programs are developed for everyone – no dance background required and before you know it, you are doing amazing things on and off the pole.As well as teaching pole fitness, I'm a certified group fitness instructor certified to teach Insanity, Pound Workout and a variety of Zumba fitness programs. I was so honored when asked to join the Fit Body and Pole staff. Grateful to be part of an amazing staff and even more fulfilling a part of the students' lives. The best part of my day is seeing someone nail a trick or spin they had been working on or to see a student growing confident working on a chair routine. Their smile or cheer of excitement is what this studio is about.