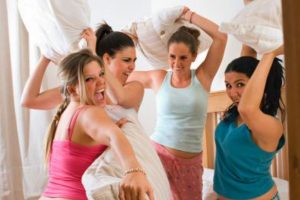 Halloween Studio Sleep Over
Saturday , Oct 13th @7:30pm- Sunday 11am

PRIVATE PARTY FOR ALL CURRENT CLIENTS
Come join us in the studio for our first ever studio sleepover/lock in! Since it's October, please feel free to dress in costume, or a onesie, or whatever you feel most comfy in.
Bring pole clothes to play in, games to play if you like, a snack to share, and you may bring alcohol if you wish as long as pole safety is observed. We will have a projector so we can play a movie as well, to be voted on later.
Join us for just part of the evening or the whole night, up to you. For those who want to spend the night, please bring your sleeping bag/pillow/blanket/air mattress/etc, whatever you need to comfortably sleep on the wood floor.